Managing and adding contacts and customers couldn't be easier for construction companies with iDeal CRM. Customer and contact list views and comprehensive profile pages offer all information needed to help construction sales teams close deals faster.
In this tutorial:
---
Add Customers/Companies in iDeal CRM
Log into the system
Click on 'Companies' on the top navigation.
Click on 'Add Company' button.
Fill out the form.

Only Company Name and Company Legal Name are required fields
Company name should be a shorter version of the company's legal name (i.e. Alliance vs. Alliance Construction Inc.
As you start typing the company name, the form will show companies with similar names to help you not duplicate customer companies
If 'Do not bid' is checked, the company will show in red in the application

Click the 'Save' button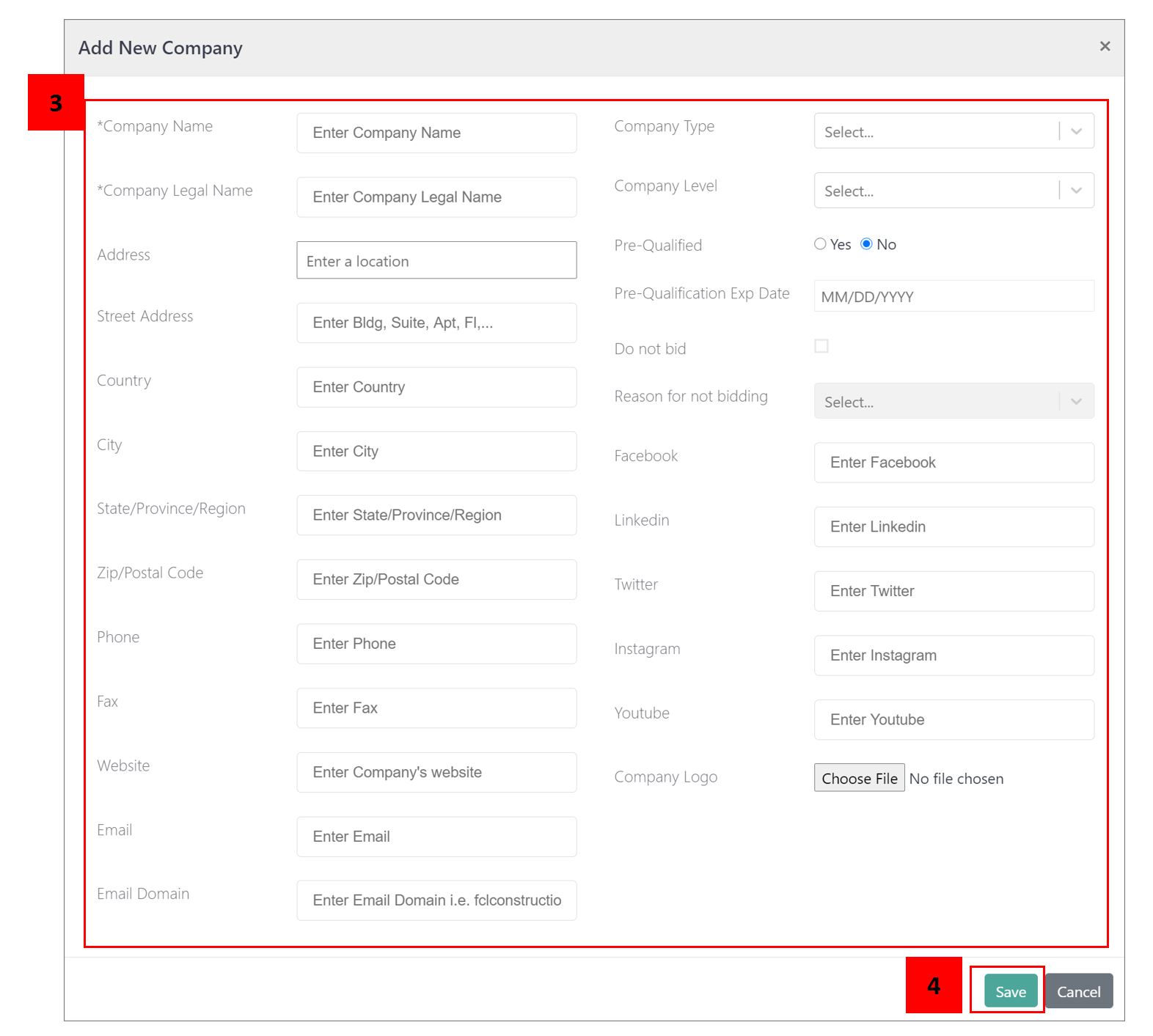 ---
Add Contacts to iDeal CRM
Log in and click on Contacts on the top navigation.
Click on Add Contact.
Fill out the form.
If you don't have any client companies in the system yet, add the company for the contact in the Add New Company field on the form.
Click the Save button.