Create opportunities in construction sales and keep track of where you are with each potential customer at any stage of your sales pipeline with iDeal CRM customer relationship management (CRM), software we developed specifically for the construction industry: iDeal CRM allow you to bid multiple clients for a job!
In this tutorial:
Create Opportunities in a Construction Sales CRM
---
Create Opportunities in a Construction Sales CRM
Click on Opportunities Tab to view the Opportunity Broad in the iDeal construction sales CRM.
Click on Add Opportunity and enter the Opportunity Name.
Start typing in the Address field and select from the Google Maps suggestions.
Don't forget to enter Bid Due Date for the construction opportunity you created – a required field.
Each construction opportunity must have at least one client attached, but iDeal CRM allows you to add multiple clients for the same job. Start typing the name of the client from the list of companies. Select the company to view client details.
Select contact(s) in the company list view below. If you so choose to create proposals with Ideal CRM, the construction proposal will be addressed and emailed to the contact that is checked as the Main Contact.
If you can't find a client or contact in the Client(s) list view, click on the Add New Company or Contact

Add the New Company and click Save.

Add the New Contact, browse and select the New Company created and link the New Contact to the New Company and Save.
Return to the Add New Opportunity window.

Enter the construction Opportunity Size and Category under Additional Info. Note: They are required fields.

Opportunity Category can be customized in Organization Profile > Opportunity settings.The opportunity you created is now visible in your sales pipeline on your dashboard. You can move it through the different sales pipeline stages at your organization.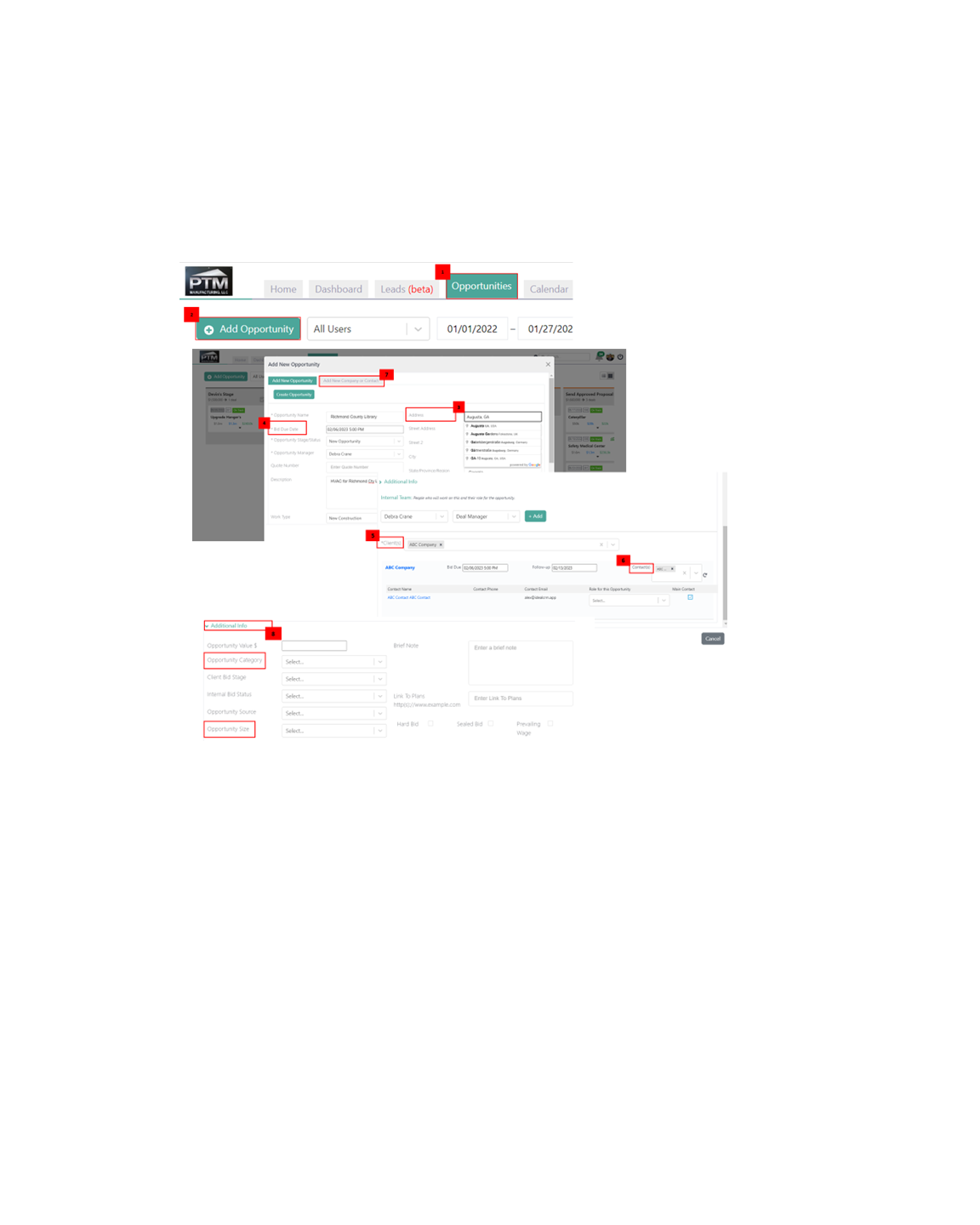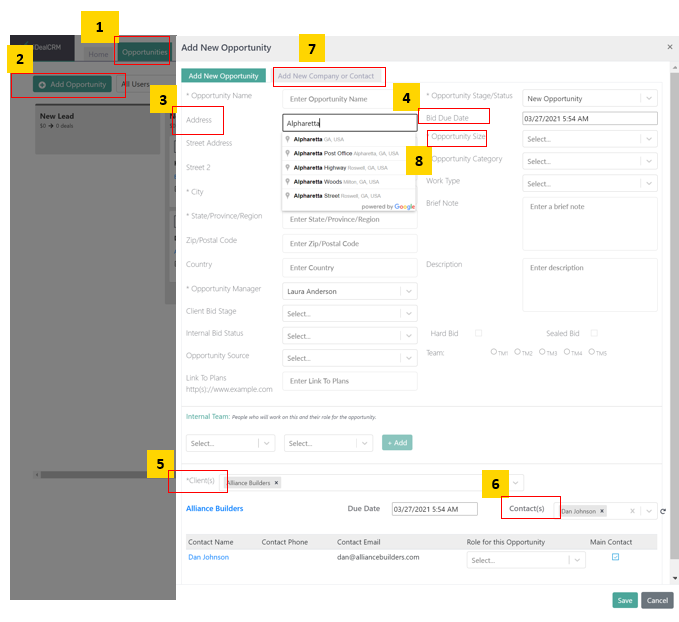 ---